Many parents are asking about the apps that we are using here in school. While there is not yet a huge list, here are a few that people really seem to enjoy.
Stack the States
Stack the States is a great game for kids at the primary and elementary level (K-4). While playing students learn about United States geography. The engaging format asks kids about names of states, capitals, abbreviations, and interesting facts about states. The questions are broken up by different games and reward systems that the kids really enjoy. For more information, check out this review.
BrainPOP
 This is a great application that has a ton of awesome content! Through this application kids can check out a number of free BrainPOP videos every day. With a subscription, families can access the entire BrainPOP library (thousands of videos).
Grammar Jammers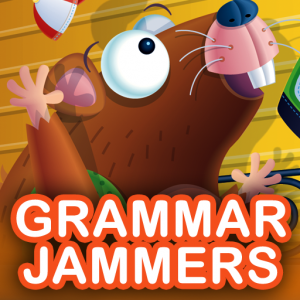 The name of the app really captures with one from Pearson. This app presents parts of speech and other grammatical concepts using catch tunes. Within the songs kids are provided with examples of the grammatical convention and each is followed by a short quiz practicing the skill.
Show Me
Show Me is a basic multimedia tool for students. Show Me allows kids to draw pictures, insert and modify images, and record audio over their drawings/images. The power of this tool is that it is simple and provides a creative avenue for kids to show what they know.