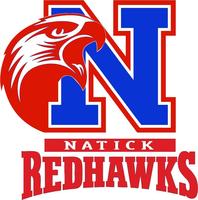 In our last post we discussed the legislative origins and function of school councils. One of the primary responsibilities of the school council is to support the principal in developing an annual School Improvement Plan (SIP). The 2014 – 2015 SIP is a document that captures the current performance of the school, identifies the needs of the school, and sets goals to address those needs.
In Natick, principals work as a team to develop goals and programming that provide Natick students with equitable access to learning opportunities.  In coordinating these efforts, elementary principals develop an annual school improvement plan that takes into account district needs as well as needs at the building level.  As such,
What We're Working on This Year
The Elementary School Improvement Plan reflects our efforts towards educating the "whole" child.  We recognize that developing social, emotional, and behavioral competency is equally as important as developing academic skills.  Students who attend schools that support universal instruction in these areas experience higher achievement.
District Goal: Student Growth
This year will mark the first time that all of the Natick Elementary Schools will take the PARCC assessment.  The PARCC is aligned to the Common Core State Standards and will measure whether students are on track towards being college and career ready.  The PARCC assessment presents many new challenges in both content and administration. Across the district, our work will focus on ensuring that our curriculum, instruction, and assessment practices are aligned to these new assessments and support student growth and success.
District Goal: Technology Implementation
Over the past few years, Natick elementary schools have piloted mobile technologies to assess and understand their place in the elementary learning environment. These pilots have demonstrated great success and we are prepared to build on these successes during the 2014-2015 school year.  Each elementary classroom (K-4) has been equipped with 5 mobile devices to support student engagement and learning.  Through the pilot programs, Natick has developed teacher leaders who are prepared to lead and support their colleagues in bringing these technologies into their practice.
District Goal: Wellness
Academics is only one part of a child's education. It is important that out teachers focus on social, physical, and emotional development as well. This is sometimes referred to as educating the "whole child." This year elementary faculty and staff will research mindfulness awareness practices (or MAPs) in classrooms. The goal of this research is to better understand how we can support the intrapersonal skill development that supports effective learning and development.  MAPs have been shown to reduce anxiety and depression as well as help children develop critical executive functioning skills such as emotional regulation, behavioral regulation, attentional control and mental flexibility.
Ben-Hem Goal: Professional Capital
The Ben-Hem faculty and staff are dedicated and incredibly skilled professionals. Within these individuals Natick holds a tremendous accumulation of human capital. These individuals are eager to engage in lifelong growth and to support one another in that cycle of continuous improvement. Unfortunately, the rapid increase of state/federal mandates and test driven accountability mechanisms creates a situation in which these individuals work and learn under greater stress and isolation. As such, there is little opportunity to grow the teamwork and collaborative decision making that supports the continued enhancement of Natick's human capital investment. This year Ben-Hem will focus on enhancing the overall efficacy of the school by leveraging the skills, interests, and needs of staff to foster professional learning, growth, and team work.
Ben-Hem Goal: Data Teams
Ben-Hem is now in its fifth year of implementing Data Teams. Data teams are one of the foundational elements of successful educational programming. Over the years, universal screening, data team, and intervention programming systems and structures have grown and evolved. These structures have been successful, however, Ben-Hem can do better in supporting faculty to make informed diagnostic and instructional decisions for students. To that end, the Ben-Hem team will continue to refine data team systems and structures to enhance learning opportunities for our students.
 Elementary Presentation to the School Committee on October 6th, 2014.