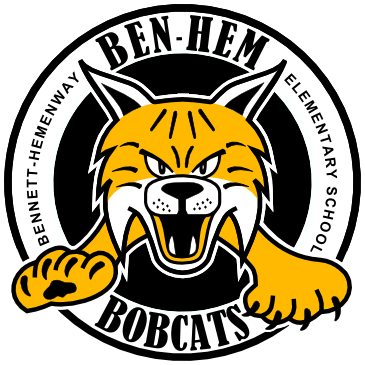 Strong family and community engagement is an essential element of any high performing school. Ben-Hem is fortunate to serve a community that is dedicated to the education of its young people. Year after year Ben-Hem families invest the time and energy it takes to support their children and the community at large. The Ben-Hem PTO is a driving force in focusing the efforts of parents by providing meaningful opportunities for parents to engage in and support the work of the school. Through fundraising, volunteer opportunities, enrichment programming, and community building events the PTO works tirelessly to enhance learning and opportunities for our children.
The amazing work of the PTO is one piece of the family and community engagement puzzle. Parent and community feedback is another. Ben-Hem has always valued the input of parents as we have worked to improve overall school function. Through informal interactions, meetings with parents, parent-teacher conferences and many other avenues, we gain a great deal of information as to the perceived function and quality of our programs and practices. While these sources of data are very helpful, we want to expand opportunities for families to provide us with feedback.
This year Mr. Kelly will host monthly parent coffees to provide parents and family members with an opportunity to come in to school and discuss how things are going, share ideas, and ask questions. The schedule for "Mr. Kelly's Coffee" follows:
November 12th at 8:30 a.m.
December 11th at 4:00 p.m.
January 13th at 7:00 p.m.
February 10th at 8:30 a.m.
March 12th at 7:00 p.m.
April 14th at 4:30 p.m.
May 19th at 8:30 a.m.
In addition to these listening opportunities, Mr. Kelly has also posted a quick feedback form on Ben-Hem's web-site. This form is intended to provide parents and community members with a quick and easy opportunity to provide the school with thoughts, comments, or questions. Please take time periodically to let us know how we are doing and what we can do to improve our service to this community.